HSE Policies
HSE Commitment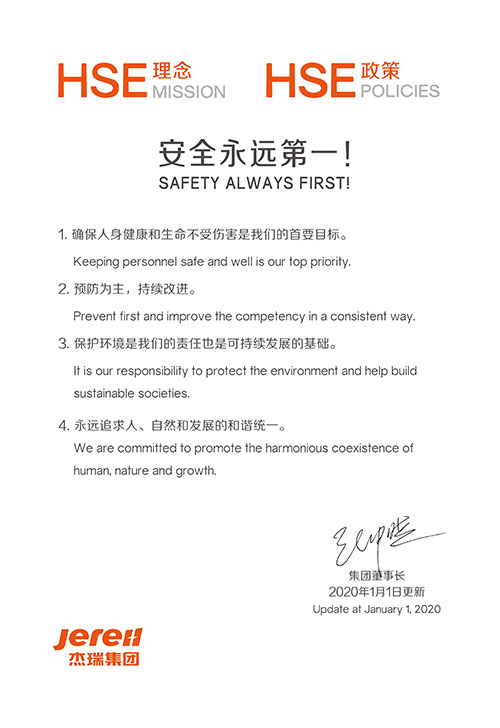 • Keeping personnel safe and well is our top priority.
• Prevent first and improve the competency in a consistent way.
• It is our responsibility to protect the environment and help build sustainable societies.
• We are committed to promote the harmonious coexistence of human, nature and growth.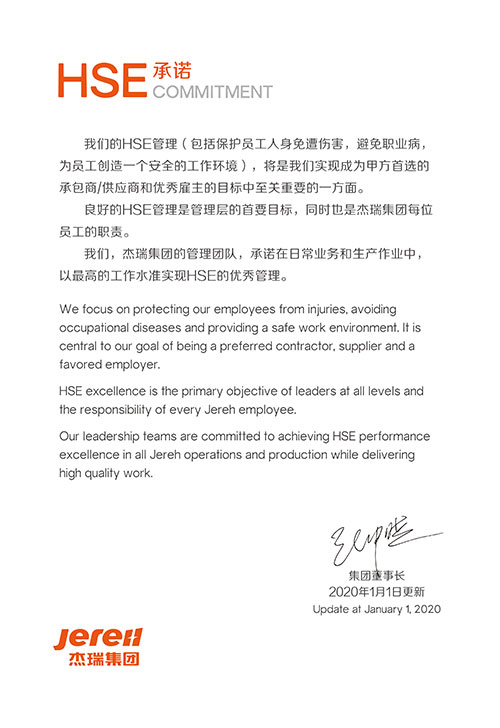 • Our HSE management (including protecting employees from injuries and occupational diseases and providing a safe working environment) is essential to our goal of becoming a favored employer as well as a preferred contractor, supplier.
• At Jereh, HSE excellence is the primary goal of the management at all levels, as well as the responsibility of every employee.
• Our management team promise to achieve excellent HSE performance with the highest level of work in business and production.