Yantai/August 1, 2019/ Jereh successfully landed a 2020-2021 supply contract of Iraq Halfaya Oilfield. The contract was estimated to exceed 14 million U.S. dollars, and set to be accomplished by the mid-year 2020. The project is about to offer strong support for local energy development and also facilitate the construction of Belt & Road Initiative.

Figure 1: Overlook of CPF 3, Halfaya Oilfield.

Located in southeast of Amarah City, Missan Province of Iraq, Halfaya Oilfield is the 6th largest oilfield that is proven to hold 1 billion barrels of recoverable reserve and has production potential of 200,000–535,000 bpd. It is CNPC's largest overseas project as an operator and is jointly developed by PetroChina, Total E&P Iraq, Petronas Carigali Iraq Holding B.V. and South Oil Company of the Iraqi Ministry of Oil. According to CNPC, the capacity will be brought to 200,000 bpd after accomplishing the second phase.
Jereh stood out from competitors and won the bid after months of efforts, thanks to its sourcing capability as well as effective & efficient working pattern. The project is going to lay solid foundations for Jereh to build up better global sourcing system that can benefit more EPC projects in the near future.
Mr. Li Weibin, EVP of Jereh Group, says, "Our strategy is growing even clearer than ever. We shall further focus on current oil & gas business with better resource allocation and team cultivation."
"As a global integrated solution provider" he added, "We will provide our customers with fruitful results and bring them maximum value as we always do."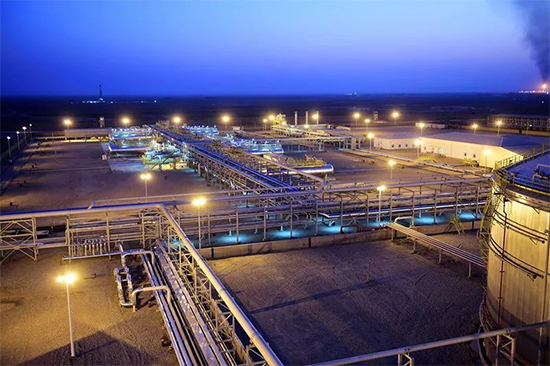 Figure 2: Night Scene of Halfaya Oilfield